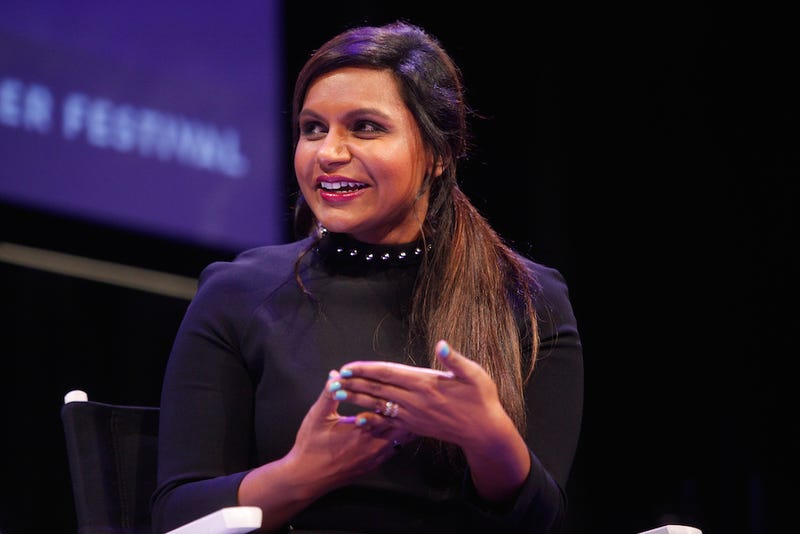 When asked about specific movie sex scenes, actors will often demure and argue that it is so awkward to fake bone Mark Ruffalo in front of 50 people. I don't buy it and I never will. Why would anyone even consider becoming an actor if not for the chance to guiltlessly rub on a bunch of beautiful people?

In her upcoming book, Why Not Me? Mindy Kaling finally confirms what we all suspected: movie sex is the best.
"I am here to tell you they're all lying," she writes in an excerpt obtained by The Washington Post. "Every last one of 'em."
The confession continues:
Obviously onscreen sex is not actual penetrative sex, but, as any religious high schooler will tell you, simulating sex can be pretty damn enjoyable as well...


People already think acting is the world's easiest and most frivolous job. So we all have this tacit agreement to keep our traps shut about the world's best job perk.
And she probably knows what she's talking about. On Kaling's recently canceled-then-saved sitcom The Mindy Project, the writer and star manufactured quite a few romances for herself with Chris Messina, Mark Duplass, Seth Rogan and Glenn Howerton, among others.
But we're also supposed to keep it hush-hush so that actors can go home to their actual relationships:
"If you are the unlucky spouse of an actor, the last thing you want to hear is that, in addition to him getting to fake-cheat on you by virtue of the most unfair loophole of all time, he also really enjoyed it."
Image via Getty